Monday 10 th March 2014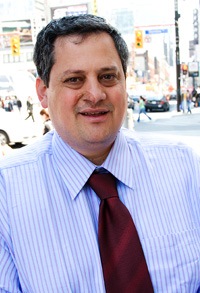 As part of Robohub's focus series on Big Deals, in Robots Podcast #151 interviewer AJung Moon talks with Avner Levin, Chair of the Law and Business Department, Ted Rogers School of Management, Ryerson University, and Director of the Privacy & Cyber Crime Institute. Their conversation ranges widely, but keeps coming back to recent acquisitions on the part of Google, in particular, and whether they represent something to be concerned about from perspective of customer privacy, or even the potential for cyber crime manifesting physically, via robotics. Levin discusses the nature of his own concern, the state of existing law and policy as regards privacy, and the need for government involvement and guidance in this fast-changing, highly competitive environment.

Read On | Tune In
Friday 7 th March 2014
Anybody who has been to British chef Heston Blumenthal's world-famous Fat Duck restaurant in the UK village of Bray will know that strange flavours do work together. There egg and bacon ice cream, snail porridge and tobacco-infused chocolate were born.
Thursday 6 th March 2014
A study reveals new information about the motor circuits of the brain that may one day help those developing therapies to treat conditions such as stroke, schizophrenia, spinal cord injury or Alzheimer's disease. In this study, which processed images and reconstructed neuronal motor circuitry in the brain, the researchers collected and analyzed data on minute structures over various developmental stages, linking neuroscience and computer science.
Thursday 6 th March 2014
Thursday 6 th March 2014